SMSS currently uses over 100 volunteers to effectively care for vulnerable Signal Mountain residents. Ongoing volunteer opportunities are available to staff the Food Pantry, to help at the Clothes House resale shop, to visit with our senior clients, to help with home repairs, and to assist with other special projects throughout the year such as Christmas Baskets and food drives. We could not provide our critical community services without the help of our dedicated volunteers!
Please let us know if you would like to help us support our residents in need by completing the form below.
Food Pantry
We currently use over 30 volunteers each month to distribute our food to the Signal Mountain community. You can help us feed our neighbors in need by volunteering for one of the opportunities below.
Work one 2-hour shift per month.
Be a sub for our regular shift workers.
Help with Post Office Food Drive in May.
Help with Churches and organizations special food collections.
Help with stocking on days following food drive.
Two of our Monday volunteers: Barbara Veal and Mickey Gibbs.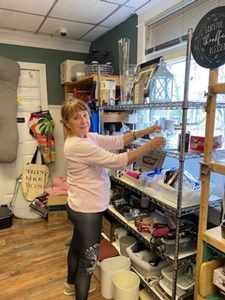 Joanne Denise: 2021 Volunteer of the Year.

The Clothes House
We currently use over 20 volunteers each week to generate the sales that we need to support our SMSS Client programs that care for our community. You can help generate these critical sales by volunteering for one of the opportunities below.
Hanging clothes before the store opens once a month or once a week.
Helping check out customers during regular store hours.
Council Member
Our 2023 Council of 21 volunteers representing 17 churches, schools and community organizations are an invaluable link to the critical resources that we need to care for our clients.
Serve on our Council as a representative from your organization to help us carry out our mission.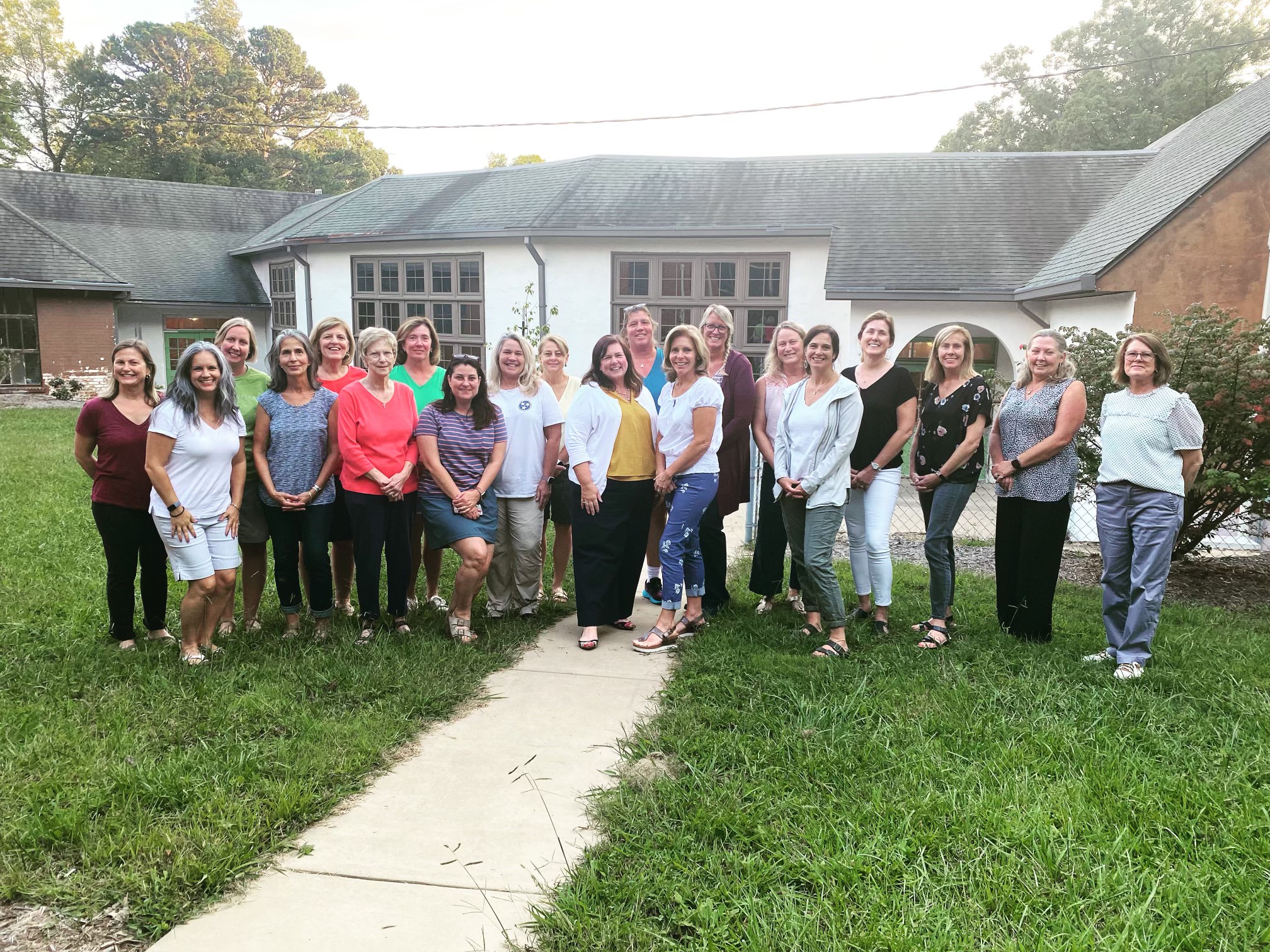 Special Client Home Projects
We currently use a team of volunteers to help us provide safe living conditions for our vulnerable Signal Mountain children, seniors and families.
Please let us know if you would like to join us in working directly with our clients to support this objective.
Christmas Baskets
We typically need over 40 volunteers to provide Christmas Baskets to our clients in need each year.
We put together and delivered food and gifts to over 50 SMSS clients in December.
This years packing and delivery date is Saturday, December 10, 2022. Come out to Nolan Elementary, the line starts forming at 8:30 am and doors open at 9.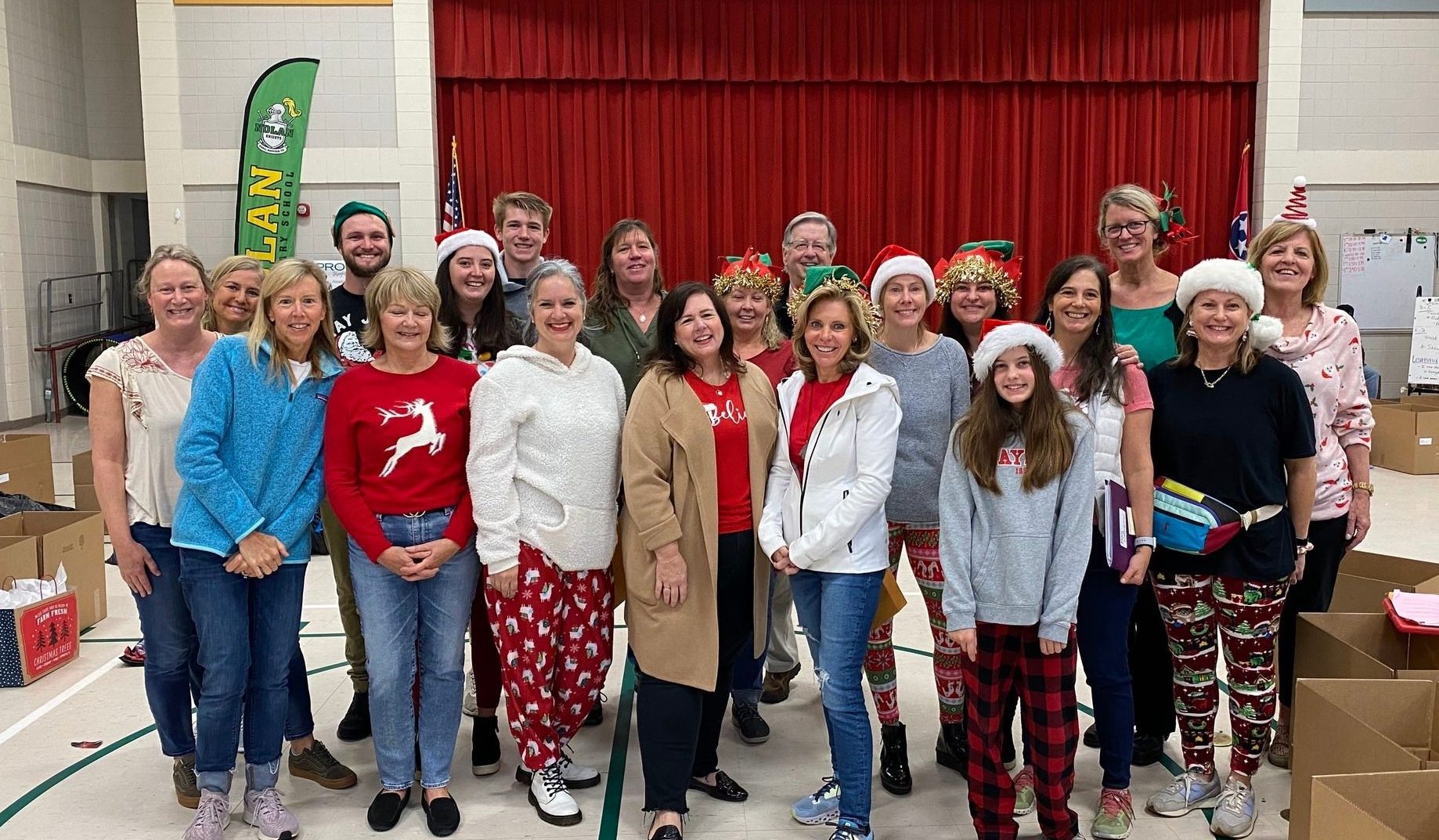 Birthday Buddies
We are excited to partner with Chattanooga Birthday Buddies and Mountain Top Toys to enrich the lives of the families we serve by giving our local community an opportunity to sponsor a child on their birthday. To learn more about Chattanooga Birthday Buddies and find birthday registries,visit https://chattanoogabirthdaybuddies.weebly.com. You can also visit Mountain Top Toys and check out our very own SMSS Birthday Bin!
Client Impact Story
Jenny, a single mom of three young children, works a minimum wage job. She dreams of getting her GED when her children are older, but for now she is focused on being a good mom, paying her bills, and keeping food on the table. SMSS was able to match her with a gracious sponsor for Christmas this year who helped stock her cupboards with food, diapers, books and toys for her children. She cried when she discovered there were gifts for her too, saying "I can't remember the last time someone gave me a gift."