Signal Mountain Social Services currently has (2) Scholarships that we offer to qualified applicants.
Purpose and History for the General Scholarship Fund
Established in 2012, the Signal Mountain Social Services Scholarship Fund provides financial, need-based, post-secondary school scholarships for Signal Mountain students living in the 37377- zip code. This scholarship can be used at any regionally accredited, non-proprietary, technical, community or four-year college or university.
Eligibility Requirements
Residency Requirement: Resident of Signal Mountain, Tennessee
Education Requirement: Graduating high school senior, current student at a qualifying post-secondary institution or newly accepted student at a qualifying post-secondary institution.
GPA Minimum: 2.0
Enrollment Requirement: Accepted to a regionally accredited, technical, community or four-year college or university for the upcoming academic semester.
Financial Requirement: Must Have Demonstrated Financial Need.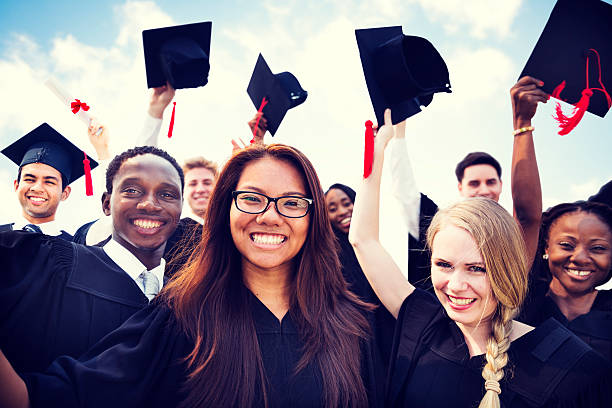 Application Deadlines:
For scholarship awards beginning fall semester apply by APRIL 1
For scholarship awards beginning January, apply by OCTOBER 1
Note: Give yourself plenty of time to thoughtfully complete your application, make arrangements for letters of recommendation to be submitted, complete your FAFSA, and gather all required documentation. Incomplete applications will not be considered.
Interview: New applicants with completed applications submitted by the deadlines above will be invited to interview with the SMSS Scholarship Committee.
Scholarship Amount: Award amount varies based on a student's demonstrated financial need and funding availability. Scholarships are paid directly to the recipient's school. This is a renewable scholarship based on continued financial need, funding availability, academic progress towards graduation, the completion of a scholarship renewal application and the satisfactory completion of scholarship agreement term
Purpose and History of "Steve Ward Beacon of Light Memorial Scholarship"
SMSS established this scholarship in 2022 in honor and memory of long-time volunteer Steve Ward. Steve embodied selfless service, integrity, and kindness in all that he did. Steve's unwavering love for family, friends and community was exemplified throughout his life and in his meaningful interaction with others. This needs- based scholarship will be awarded to one SMSS scholarship applicant annually who has shown determination in overcoming obstacles and demonstrates exceptional dedication to their community, family, or friends through selfless service.
This scholarship will be awarded to one of the General Scholarship recipients outlined above.
Client Impact Story
Ji'Anne, an SMSS college scholarship recipient, graduated from the University of Memphis in May. Ji'Anne had this to say about our scholarship program. "I am a biology major with a double minor in Spanish and chemistry and have received tremendous support and help from SMMS throughout my college experience. I have received the Signal Mountain scholarship for 8 consecutive semesters. This scholarship played a major role in my college journey and has assisted me in accomplishing my goals by alleviating some of the financial burdens that come along with college, and for that I am truly thankful. My career aspirations are to attend medical school here in Tennessee and become a pediatrician. I am hopeful for my future and excited to see what it holds."