Caring for the Signal Mountain Community Since 1954
Signal Mountain Social Services office, Food Pantry and Learning Center located at 633 Mississippi Avenue on Signal Mountain.
We are a privately funded nonprofit organization dedicated to meeting the needs of families and individuals in the 37377 zip code during times of financial challenge and crisis. Our longer-term focus is to provide our clients with the services and guidance they need to become self-reliant. Together with our Signal Mountain donors, volunteers and community partners, we become our client's hope for a brighter future.
SMSS cared for over 180 children in 2021
Scholarships & Community Impact Stories
Signal Mountain Social Services currently has two scholarships that we offer to qualified applicants. The Signal Mountain Social Services Scholarship Fund provides financial, need-based, post-secondary school scholarships for Signal Mountain students living in the 37377- zip code. This scholarship can be used at any regionally accredited, non-proprietary, technical, community or four-year college or university.
Signal Mountain Social Services typically provides between $150,000 - $200,000 of critical services to Signal Mountain children, seniors and families each year. This assistance ranges from home repair services to medical bill assistance, food aid, life skills counseling, back to school program, K-12 tutoring and more.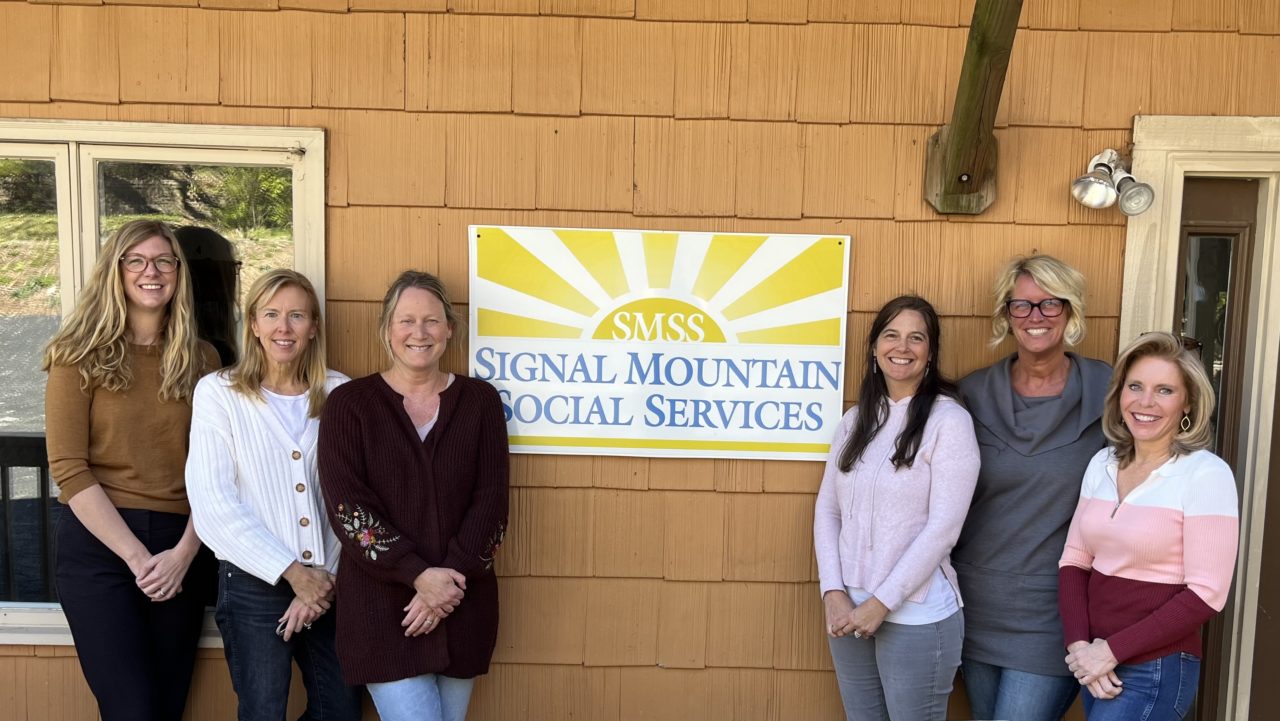 SMSS Staff (from left): Marissa Stockburger (Finance), Lea Ann Marshall (Food Pantry), Elizabeth Neal (Executive Director), Mary Katharine Austin (Social Worker), Sarah Kologek (Social Worker), and Deseret Ward (Director of Development)
Address:
633 Mississippi Avenue
Signal Mountain, TN 37377
Hours:
Monday-Friday 10am-Noon
Phone:
(423) 886-5982
Address:
710 Signal Mountain Blvd
Signal Mountain, TN 37377
Hours:
Wednesdays: 9:00am-1:00pm
Thursdays: 1:00pm-5:00pm
Fridays: 9:00am-1:00pm
Saturdays: 9:00am-1:00pm
Phone:
(423) 886-3460
The Clothes House Staff (from back left): Lisa Romanchik, Victoria Skorupa, Sarah Kologek, Amy Pate and Debbie Massa